FIND YOUR FIT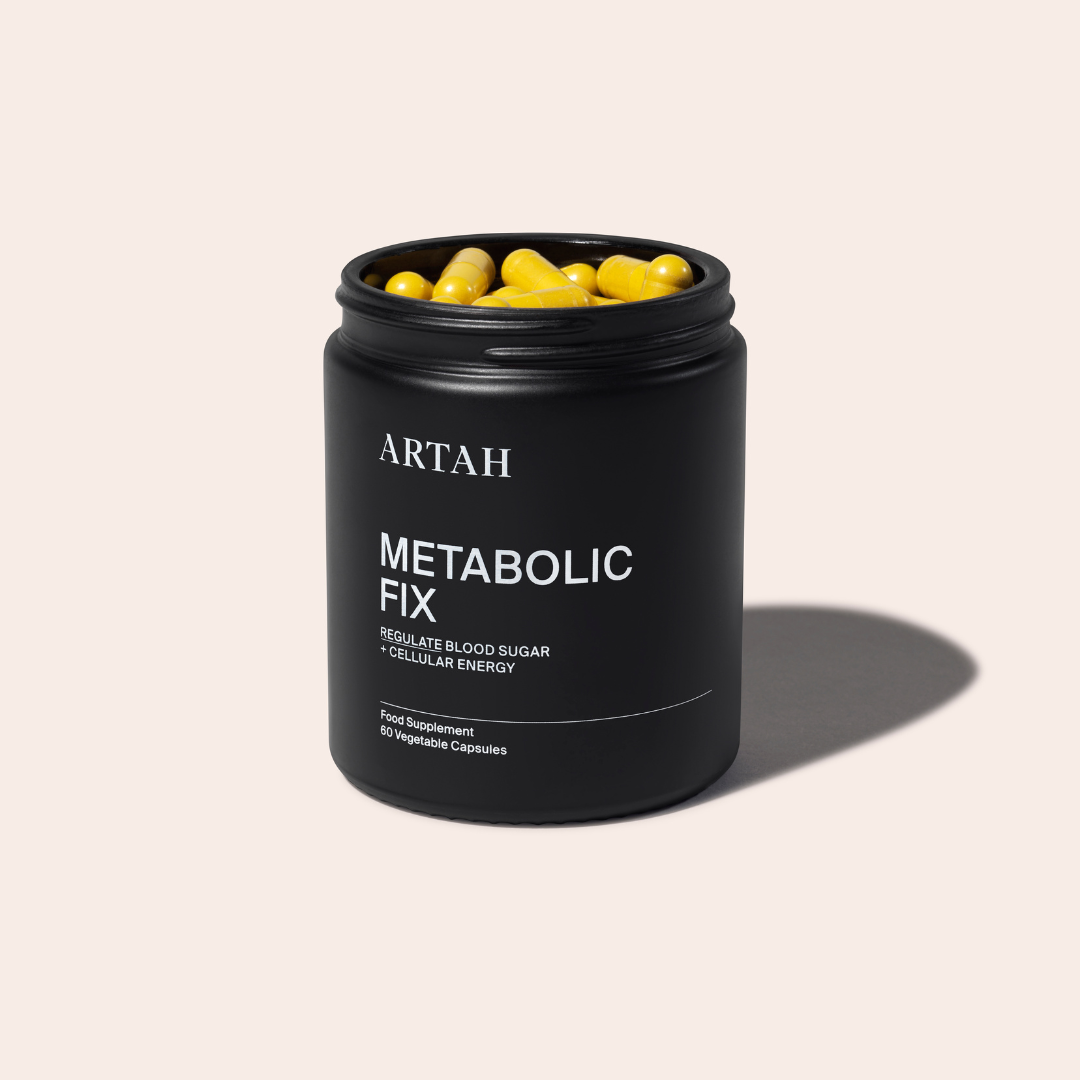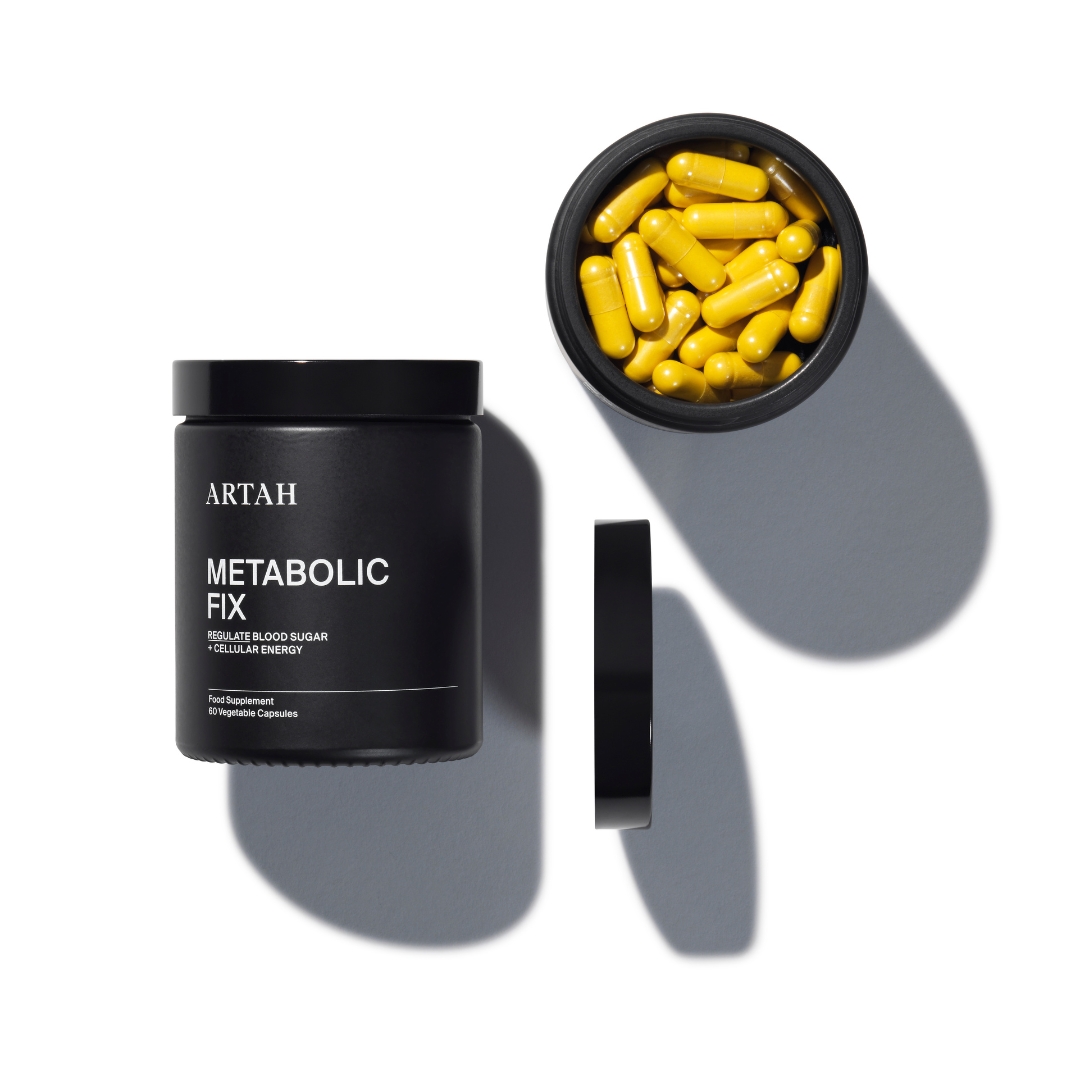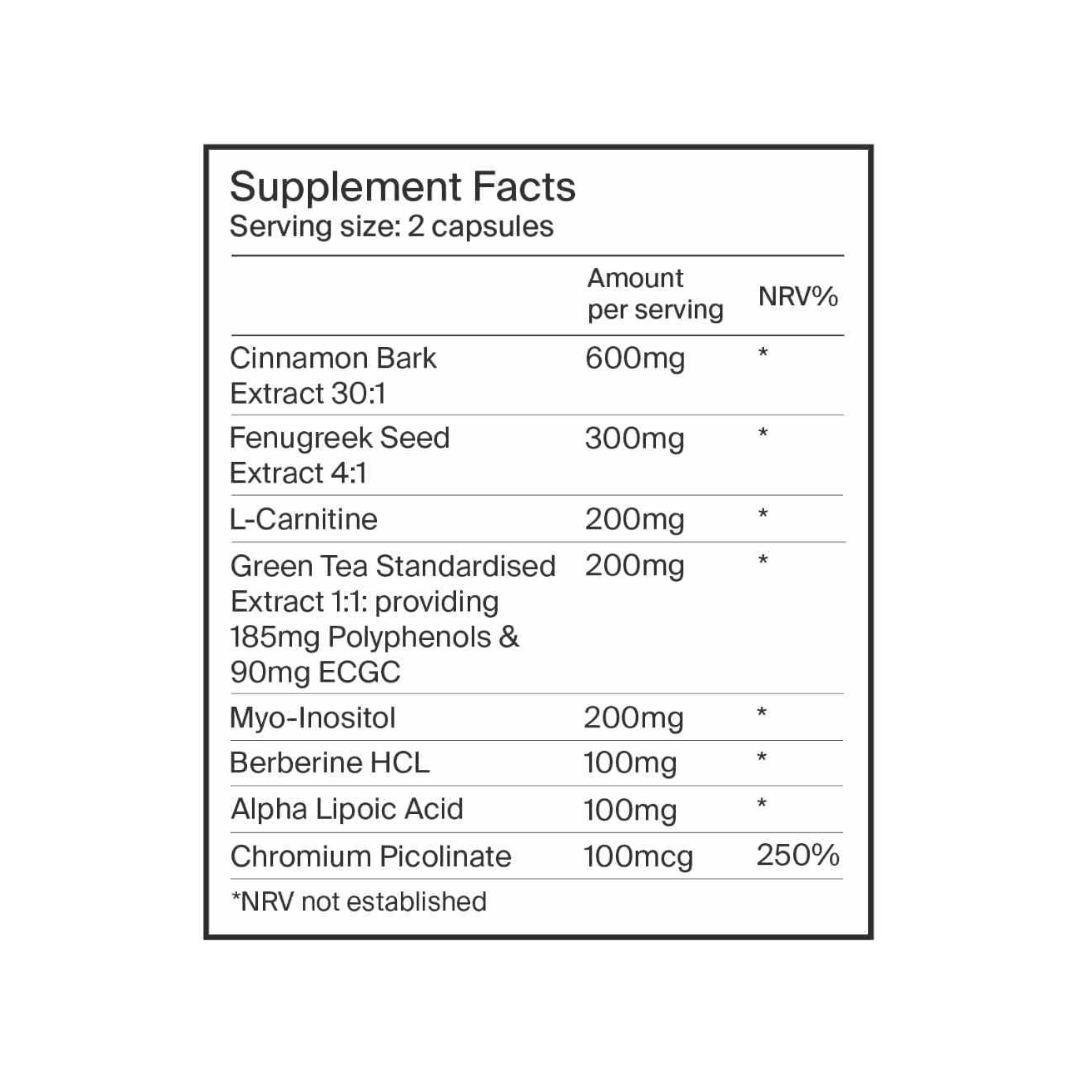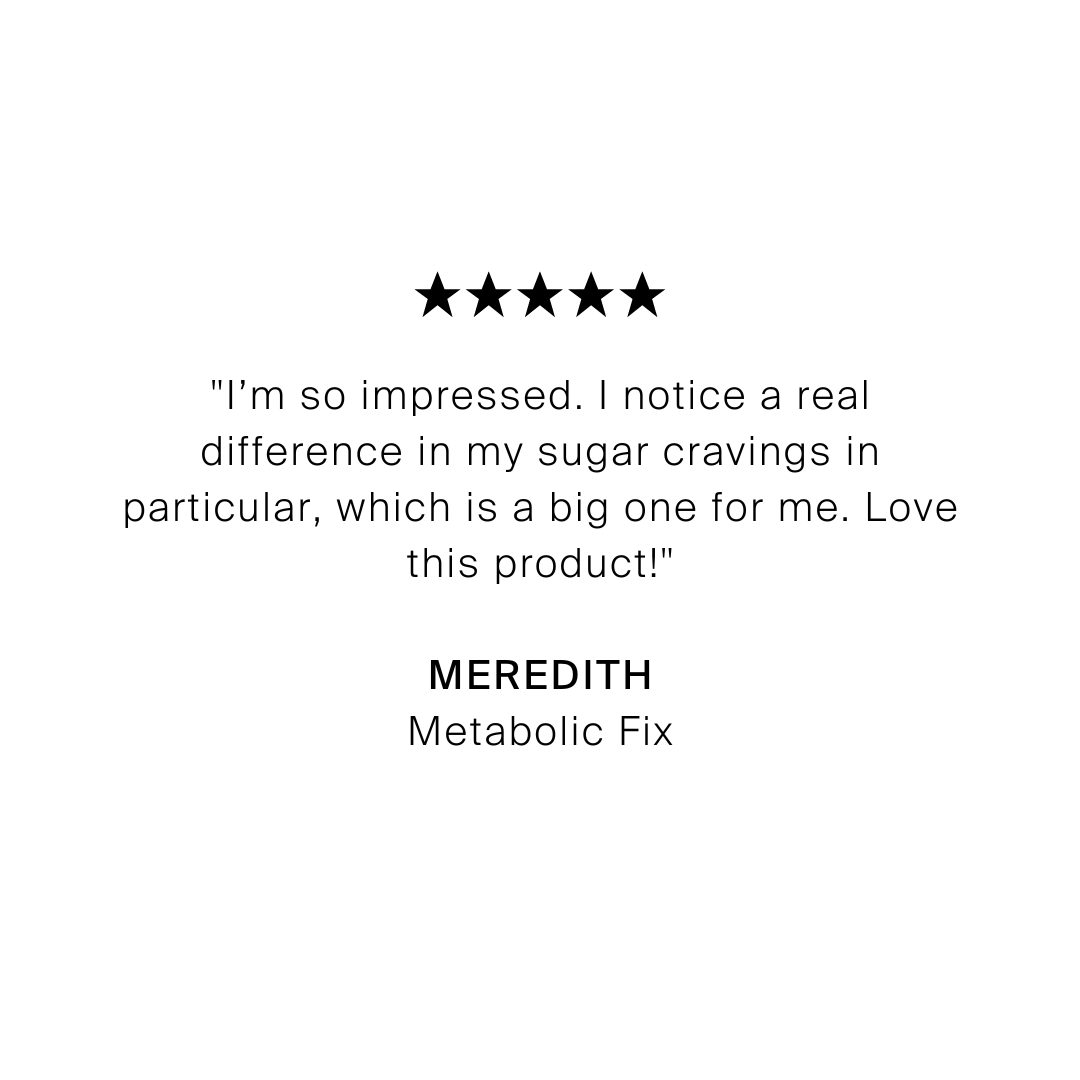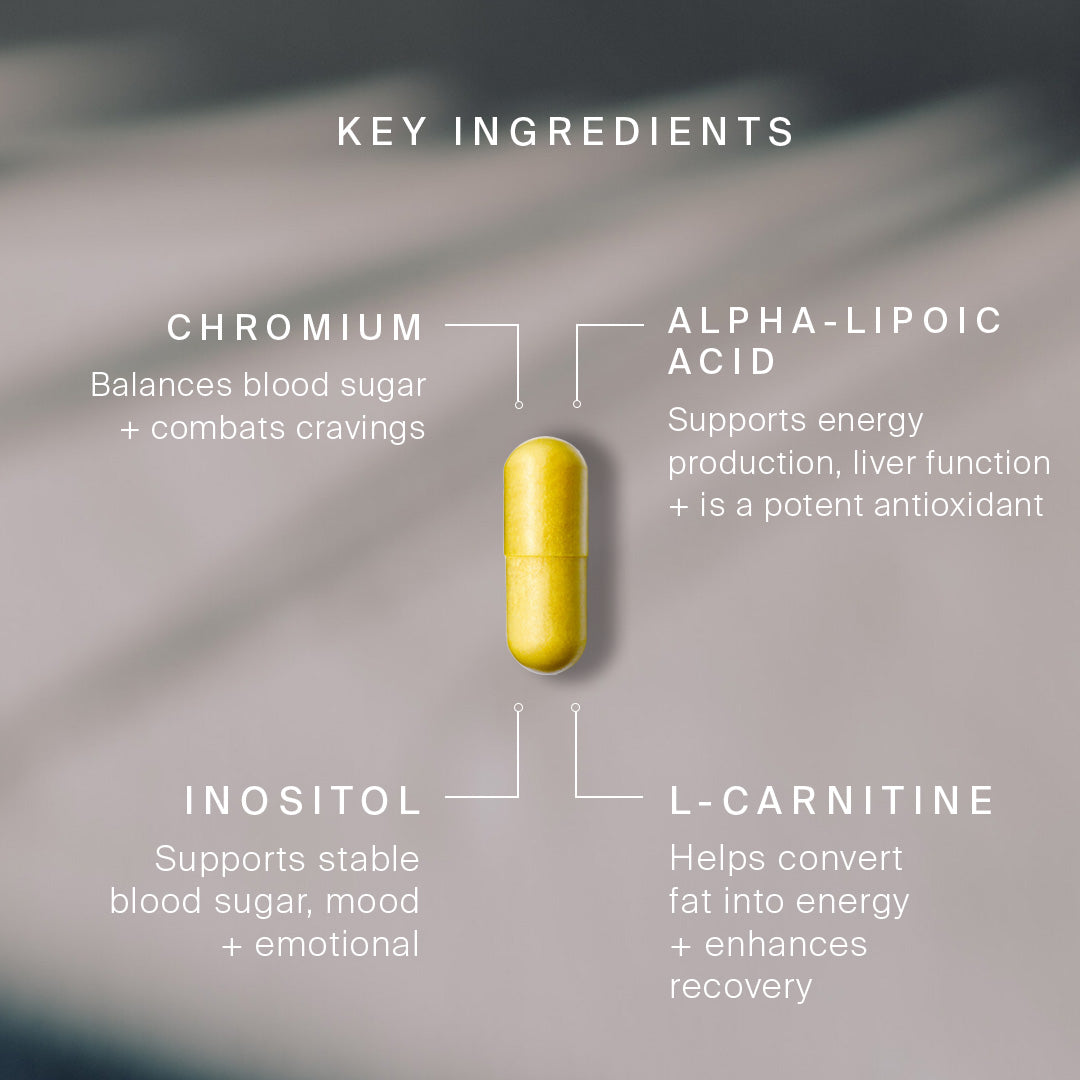 Buy now
Yours to keep. Save on gently rented styles.
£32.00
Our synergistic blend designed to support metabolism, stabilise blood sugar and enhance energy production on a cellular level. This formula contains chromium, an essential mineral for healthy metabolism, and other blood sugar heroes like alpha-lipoic acid, inositol and berberine. L-carnitine, green tea extract and Ayruvedic cinnamon bark help boost energy and will keep you balanced - and cravings free - all day long.
This product is perfect for Prenatal, Breastfeeding and Post-Natal use. Best to be avoided during Pregnancy.
As with other food supplements, please consult your doctor before taking if breastfeeding.

WHO ARE ARTAH?
Great health leads to empowered living, and Artah was created with a simple goal in mind: to help you achieve optimal health. Our effective, results-based method offers an inspirational, empowering, and sustainable 360-degree approach to ensure you experience your life in your best health, now and always.
WHAT WE DO
Effective, efficient, evidence-based supplements + nutrition plans, formulated by a nutritionist with over 15 yeras of industry experience.
OUR RANGE
Free from allergens, GMOs, magnesium stearate, titanium dioxide, carrageenan, shellacs, artificial colours, unnecessary
binders, gluten, fillers + chemical preservatives
Premium quality, clinically studied ingredients
Potent, practitioner-strength formulations
100% recyclable
PREMIUM QUALITY, EFFICACIOUS FORMULAS
We search for pure, potent ingredients to ensure our formulations are bioavailable and deliver therapeutic doses. From activated forms of vitamins and minerals to standardised extracts of our botanicals and phytonutrients, our products are some of the most potent and synergistic on the market.
PURITY + INTEGRITY
Our supplements are free from GMOs, magnesium stearate, coatings, shellacs, titanium dioxide, carrageenan, common allergens, unnecessary binders and fillers, magnesium stearate, and artificial colours and sweeteners. We are certified gluten free.
CONSCIOUSLY CRAFTED
We are committed to creating products that you can trust, so our collection is thoughtfully designed to blend high quality ingredients with ethical sustainability practices. We actively invest in the integrity of our supply chain by seeking out suppliers who meet our sustainability requirements; from 100% recyclable packaging and clean, non-toxic ingredients to biodynamic production methods, we are passionate about producing socially responsible products. We are third party certified by Provenance and a member of 1% for the Planet.
LIFESTYLE-LED WELLNESS
We believe wellness is our greatest luxury, so our range of supplements have been designed to fit seamlessly into your beauty, lifestyle and skincare rituals. We've made it our mission to ensure that our supplement range is as elegant as it is potent, so that you don't have to compromise on form or function.
---
Try our Sizing Tool here to find the perfect fit for your stage of pregnancy.
Free Returns & Collections
Free shipping on orders over £75
What if my item doesn't fit?
No worries! If you receive an item which doesn't fit, simply contact us within 24 hours to let us know.
When will my order be delivered?
Your outfit will arrive on or before your chosen delivery date, via Royal Mail. Look out for dispatch notifications containing tracking info.
What about cleaning and damages?
We've got you! All items are professionally cleaned by us and any damages are covered by our insurance option.
Details
Delivery

You can expect to receive your Membership rentals within 1-2 days. If you place your order by 11am, your delivery will be dispatched to receive the next day.

If renting a one-time rental piece, you can expect to receive your rental on or before your chosen delivery date.

Check your order status for your Royal Mail tracking number.
Returning Your Item

We have to options for you, to make returns as easy as possible! Please pack up your rentals and pop them back in the reusable bag and attach the prepaid returns label, then choose how you would like to return your items. You can either drop off at royal mail, or arrange a free home collection. Just add your tracking number, found on your returns label to the system to book.

If your return date falls on a Sunday, or Bank Holiday, please ensure they're with Royal Mail by midday the next working day.
Cleaning

There is no need to clean your garment before you return it. We will handle that for you! All of our clothes are professionally cleaned in our warehouse, including ozone washing and ozone chambers so you do not need to clean your rental before returning it to us.  Our cleaning process removes odours, germs, buys and 99.8% of viruses.
Environmental Savings

By renting instead of buying 1 new £100 dress and wearing once, you could save the equivalent CO2e of:

2 Trees being cut down

245 miles in a car
COMMON QUESTIONS
What if my item doesn't fit?
Return this item within 24 hours and you'll receive a part-money, part-credit refund. Learn more.