FIND YOUR FIT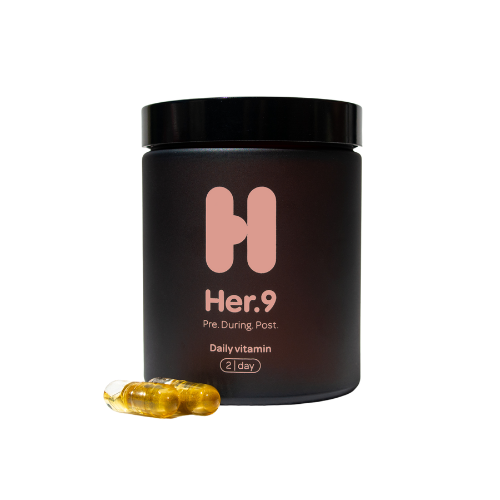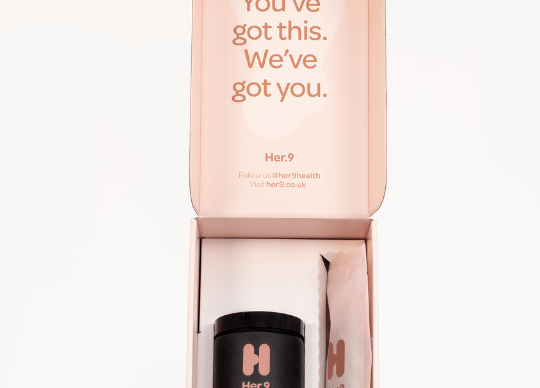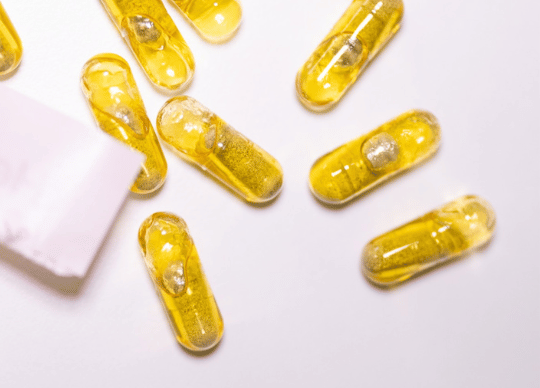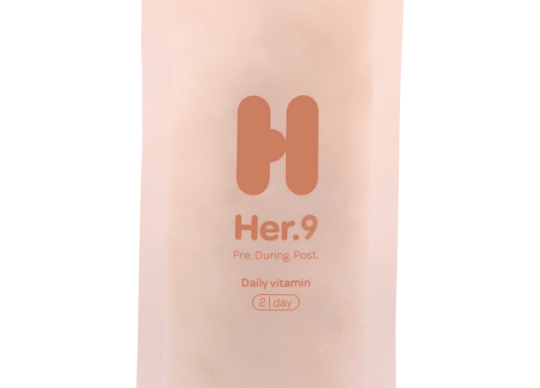 Complete Women's Wellness
Buy now
Yours to keep. Save on gently rented styles.
£34.99
1 Month Supply
Our innovative formula contains 18 clinically-backed vitamins and minerals that support you premenstrually, during pregnancy, and through menopause and beyond.
Absolutely Vegan, gluten free, no GMOs and using DuoCap® technology
Ingredients include:
Folate (Quatrefolic®) | NRV = 200% - Also known as vitamin B9, folic acid is one of the most talked about vitamins when pregnant. But it's not just important during that time, it's a vitally important vitamins for supporting the health of women throughout.
Omega-3 (life's™OMEGA) | NRV = ** - DHA is an omega-3 fatty acid that is essential for brain development during pregnancy and early childhood. A regular maternal intake of this healthy fat contributes to the normal brain development of the foetus and breastfed infants. It also has long-term benefits for brain function and eye health.

Vitamin K2 (K2VITAL®) | NRV = 94% - Vitamin K supplementation can help to support bone health for expecting mothers during a time in which their bodies go through substantial skeletal change either in preparation for giving birth or through loss of bone density during menopause.

Vitamin D3 | NRV = 500% - Never before has immunity been so important. Vitamin D may well be the most magic of all our ingredients, as not only does this protective vitamin support immunity, it also helps to regulate the amount of calcium in the body, which is needed to keep bones, teeth and muscles healthy. It can also reduce inflammation and this can aid with pain relief and also help symptoms of PCSO, as well as research showing it can help regulate ovulation.

Choline | NRV = ** - Only recognised as an essential nutrient by the US Institute of Medicine in 1998, choline is a vitamin-like substance with numerous benefits for human health, particularly during pregnancy.

Magnesium | NRV = 16% - Essential for good health, magnesium is an important mineral and electrolyte that plays a role in hundreds of enzyme reactions in the human body. Its positive effect on bone health, muscle contraction and energy levels make it particular beneficial during pregnancy.

Vitamin B12 (Methylcobalamin) | NRV = 360% - Responsible for a wide range of health benefits, vitamin B12 is a diverse nutrient that supports energy metabolism and helps to reduce feelings of tiredness and fatigue. It also helps to maintain normal psychological function, which includes cognitive processes such as concentration, learning, memory, reasoning and resistance to stress.

Vitamin E | NRV = 42% - A natural antioxidant, vitamin E is a key nutrient when it comes to cellular protection and ensuring a good level of general health and wellbeing.

Iron (FerronylTM) | NRV = 128% - Despite being critical to general health, vitality and wellbeing, a large number of women do not have enough iron in their body. Iron deficiency can lead to a condition known as anaemia, which over 20% of all pregnant women in Europe will suffer from at some point during their pregnancy.

Vitamin B1 (Thiamine) | NRV = 362% - Thiamine, also known as Vitamin B1, is an essential nutrient during pregnancy, breastfeeding and infancy. The body's requirement of this important B vitamin increase during this period and deficiencies can lead to widespread metabolic disorders

Vitamin B2 (Riboflavin) | NRV = 178% - Maintaining a healthy and balanced diet at all stages of life is important, but during pregnancy there is even more reason to focus on nutrition and vitamin intake.

Vitamin B3 (Niacin) | NRV = 126% - Niacin is one of many B vitamins that helps to regulate the normal function of the nervous system, which is vital for human health before, during and after pregnancy.

Vitamin B6 | NRV = 1428% - During pregnancy, it is common for a woman's hormone levels can fluctuate enormously on a daily basis. Vitamin B6 helps to restore balance by regulating the activity of hormones such as androgens, oestrogens, progesterone, glucocorticoids and thyroid hormone.

Biotin | NRV = 200% - Known as the 'beauty vitamin', biotin is a nourishing B vitamin that offers advanced support for the skin and hair. Since it is common for the health and appearance of the skin and hair to change during pregnancy, biotin is a key nutrient for maintaining a healthy glow.

Zinc | NRV = 150% - A critical component in both the male and female reproductive system, zinc supports healthy fertility and hormonal balance. It also plays a key role in cell growth and development, which is particularly important during pregnancy when there is so much rapid cell growth taking place.

Selenium | NRV = 164% - With benefits for immune health and cellular protection, selenium supports the body's natural defences against pathogens, illness and infection.

Iodine | NRV = 100%- Iodine is critical to foetal and infant brain development, which is why health experts recommend that this mineral is taken both during pregnancy and while breastfeeding.

Blueberry extract | NRV = ** - Rich in natural flavonoids, known as anthocyanins, the blueberry is a potent 'superfruit' with many nutritional benefits. It is also densely packed with essential nutrients, most notably vitamin C, which supports immunity, energy levels, psychological function and skin health.

---
Try our Sizing Tool here to find the perfect fit for your stage of pregnancy.
Free Returns & Collections
Free shipping on orders over £75
What if my item doesn't fit?
No worries! If you receive an item which doesn't fit, simply contact us within 24 hours to let us know.
When will my order be delivered?
Your outfit will arrive on or before your chosen delivery date, via Royal Mail. Look out for dispatch notifications containing tracking info.
What about cleaning and damages?
We've got you! All items are professionally cleaned by us and any damages are covered by our insurance option.
Details
Delivery

You can expect to receive your Membership rentals within 1-2 days. If you place your order by 11am, your delivery will be dispatched to receive the next day.

If renting a one-time rental piece, you can expect to receive your rental on or before your chosen delivery date.

Check your order status for your Royal Mail tracking number.
Returning Your Item

We have to options for you, to make returns as easy as possible! Please pack up your rentals and pop them back in the reusable bag and attach the prepaid returns label, then choose how you would like to return your items. You can either drop off at royal mail, or arrange a free home collection. Just add your tracking number, found on your returns label to the system to book.

If your return date falls on a Sunday, or Bank Holiday, please ensure they're with Royal Mail by midday the next working day.
Cleaning

There is no need to clean your garment before you return it. We will handle that for you! All of our clothes are professionally cleaned in our warehouse, including ozone washing and ozone chambers so you do not need to clean your rental before returning it to us.  Our cleaning process removes odours, germs, buys and 99.8% of viruses.
Environmental Savings

By renting instead of buying 1 new £100 dress and wearing once, you could save the equivalent CO2e of:

2 Trees being cut down

245 miles in a car
COMMON QUESTIONS
What if my item doesn't fit?
Return this item within 24 hours and you'll receive a part-money, part-credit refund. Learn more.