FIND YOUR FIT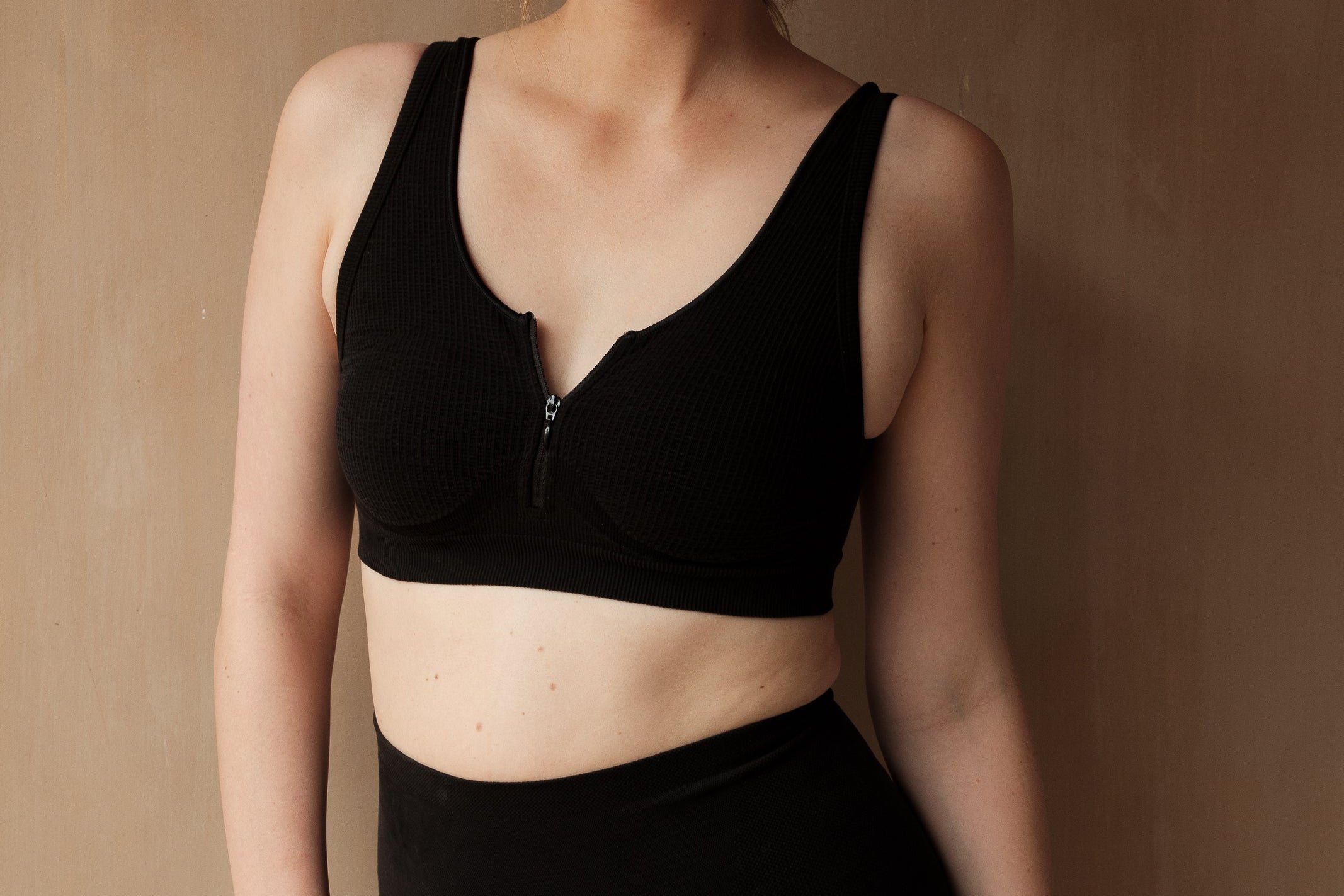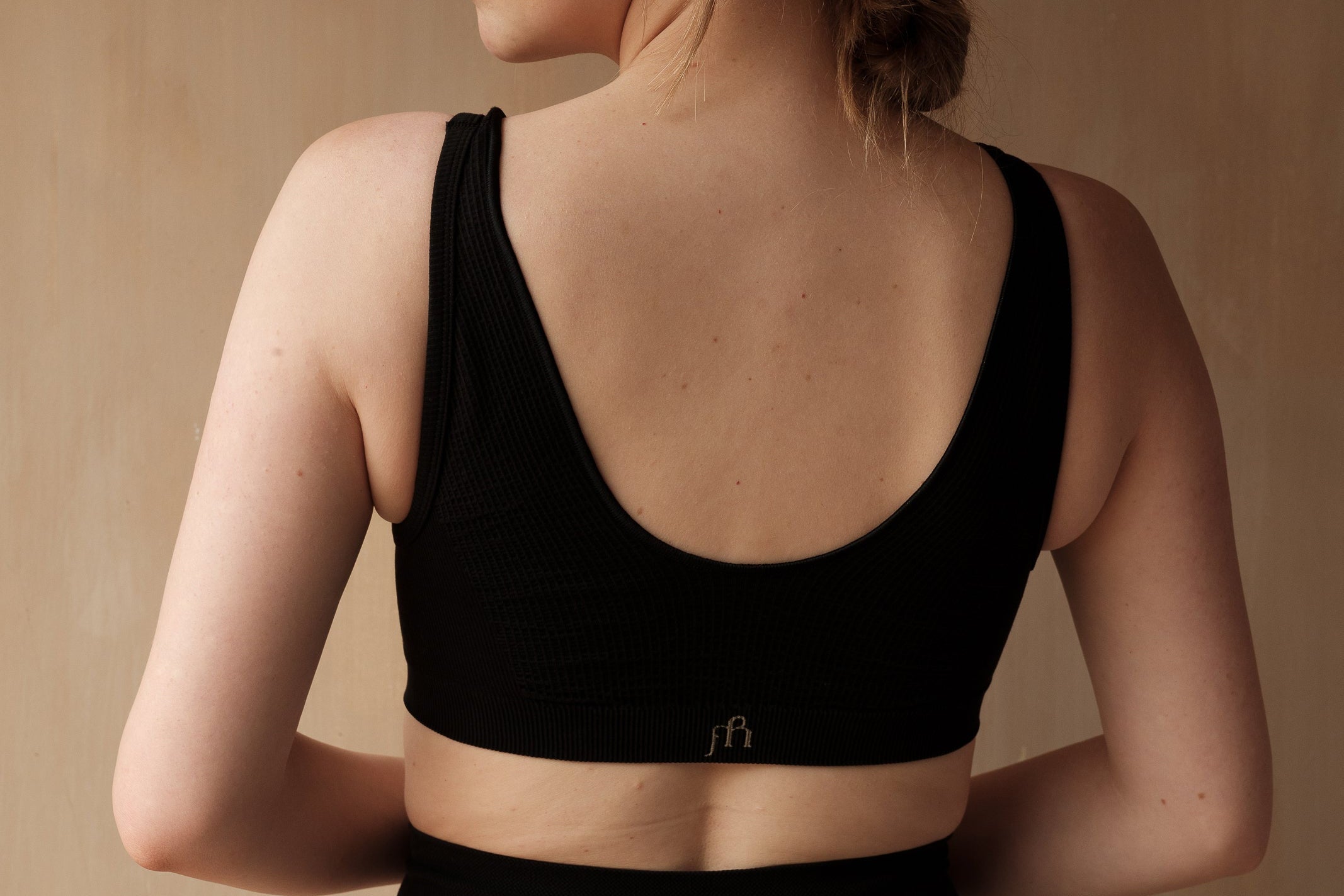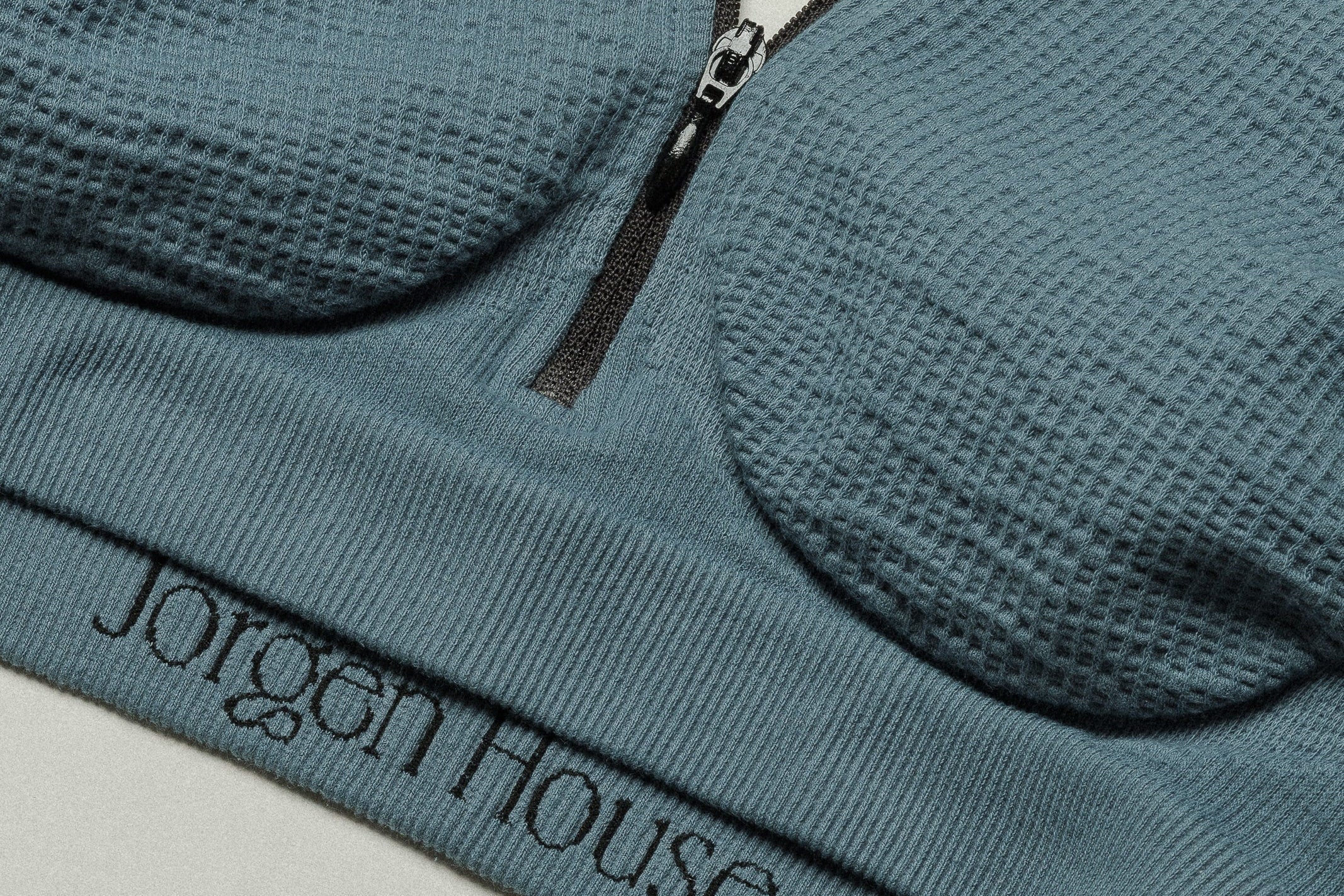 Zip front crop bra designed with a softly textured waffle rib knit. Made from an organic cotton, targeted compression zones and a seamless knit provide support without the need for underwires or irritating seams. The adaptive knit allows for fluctuating cup sizes with a zip closure for breast-feeding access or for style. We encourage women to feel at home, wherever they are.
Low-mid impact crop bra. Targeted engineered support technology creates a tight knit feel, so take time to adjust yourself into the bra as it may feel too small at first. Once on it will mould to your body and change with you.
SIZE GUIDE:
Small - UK 8-10
Medium - UK 12-14
Large - UK 16-18
A/B CUP - Small 32B-34A, Medium 34B-36A, Large 36B-38A

B/C CUP - Small 32C-34B, Medium 34C-36B, Large 36C-38B
C/D CUP - Small 32D-34C, Medium 34D,36C, Large 36D-38C
FABRIC:
84% Organic Cotton, 12% Polyamide, 4% Elastane
Made in Portugal
Warm machine wash with like colours
Do not bleach
Do not iron
Do not tumble dry
Do not dry clean
---
30 day free returns on all retail purchases
Free shipping on orders over £75
5 Trees planted with every order
What if my item isn't right?
No worries! Simply contact us within 24 hours of receiving your order to let us know.
When will my order be delivered?
Your delivery will be sent Standard UK Delivery (2-4 Working Days) via Royal Mail.
Details
Delivery

Get your delivery in 1-2 working days. We currently ship UK-wide, including the Channel Islands and Northern Ireland. Check your order status for your Royal Mail tracking number.
Returns

We offer a 30 day returns policy on all items from our retail store with the exception of beauty products, knickers and briefs. To process your refund please complete this short form and send back your item(s) using the free post label enclosed.