FIND YOUR FIT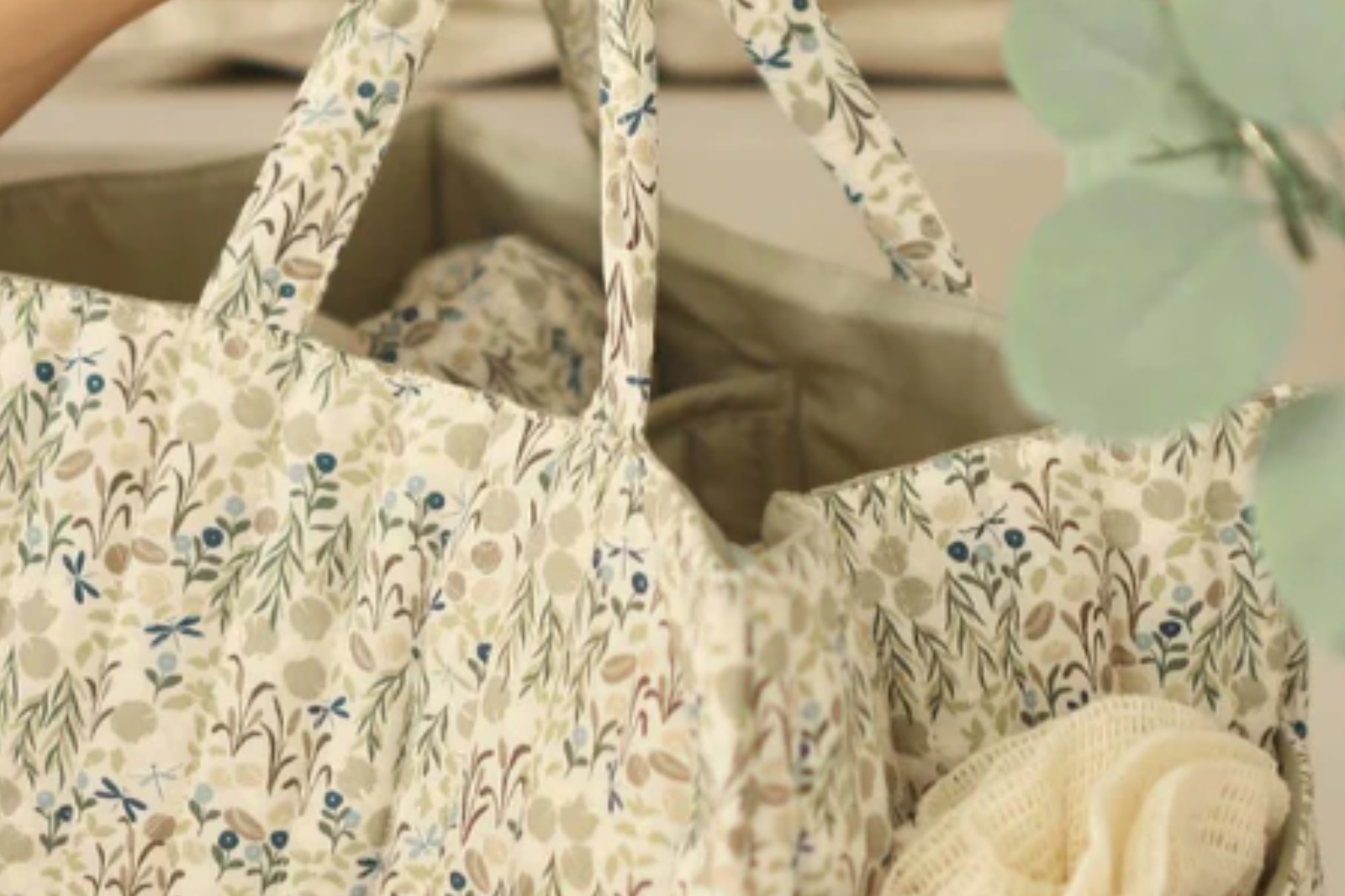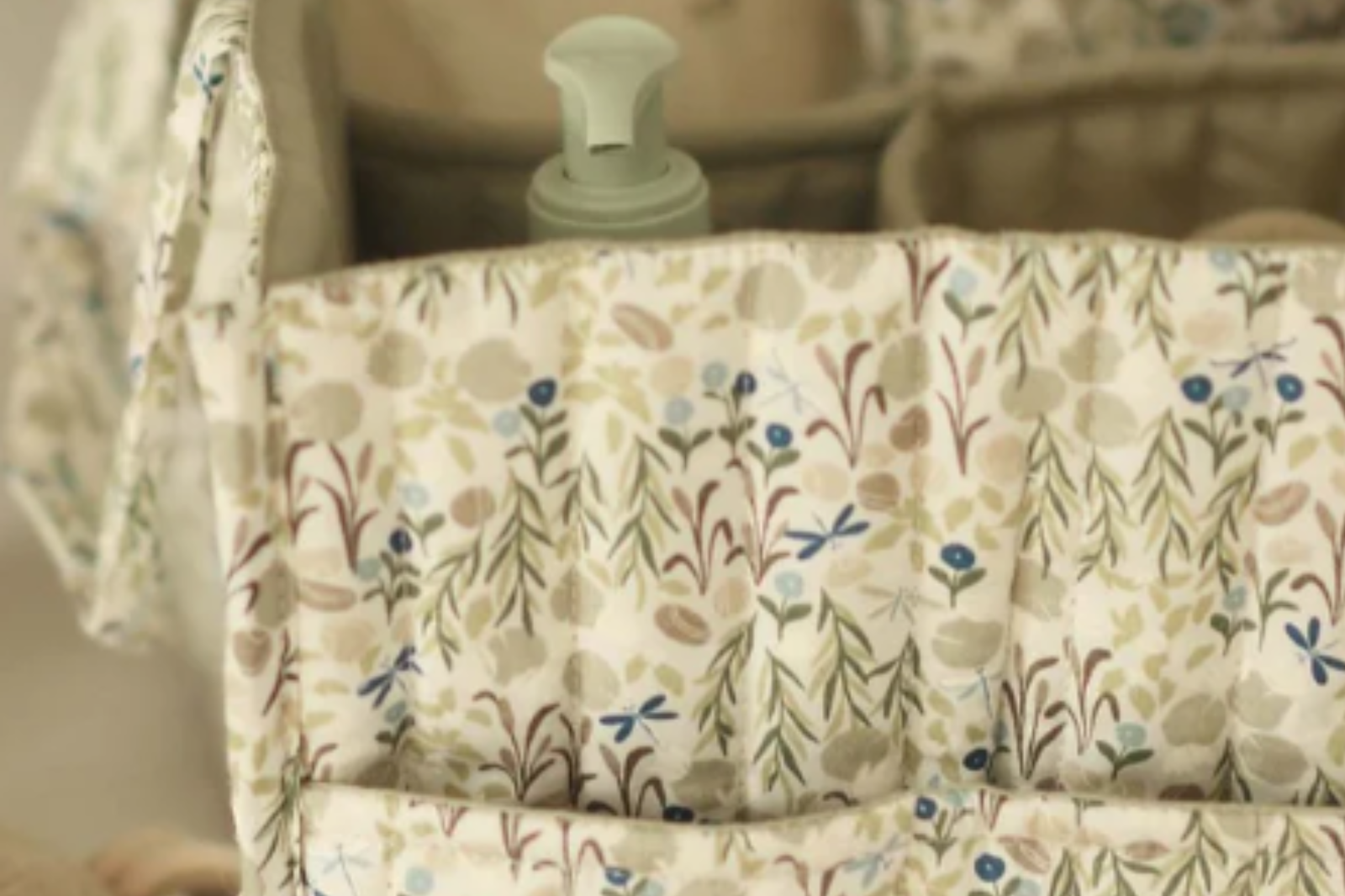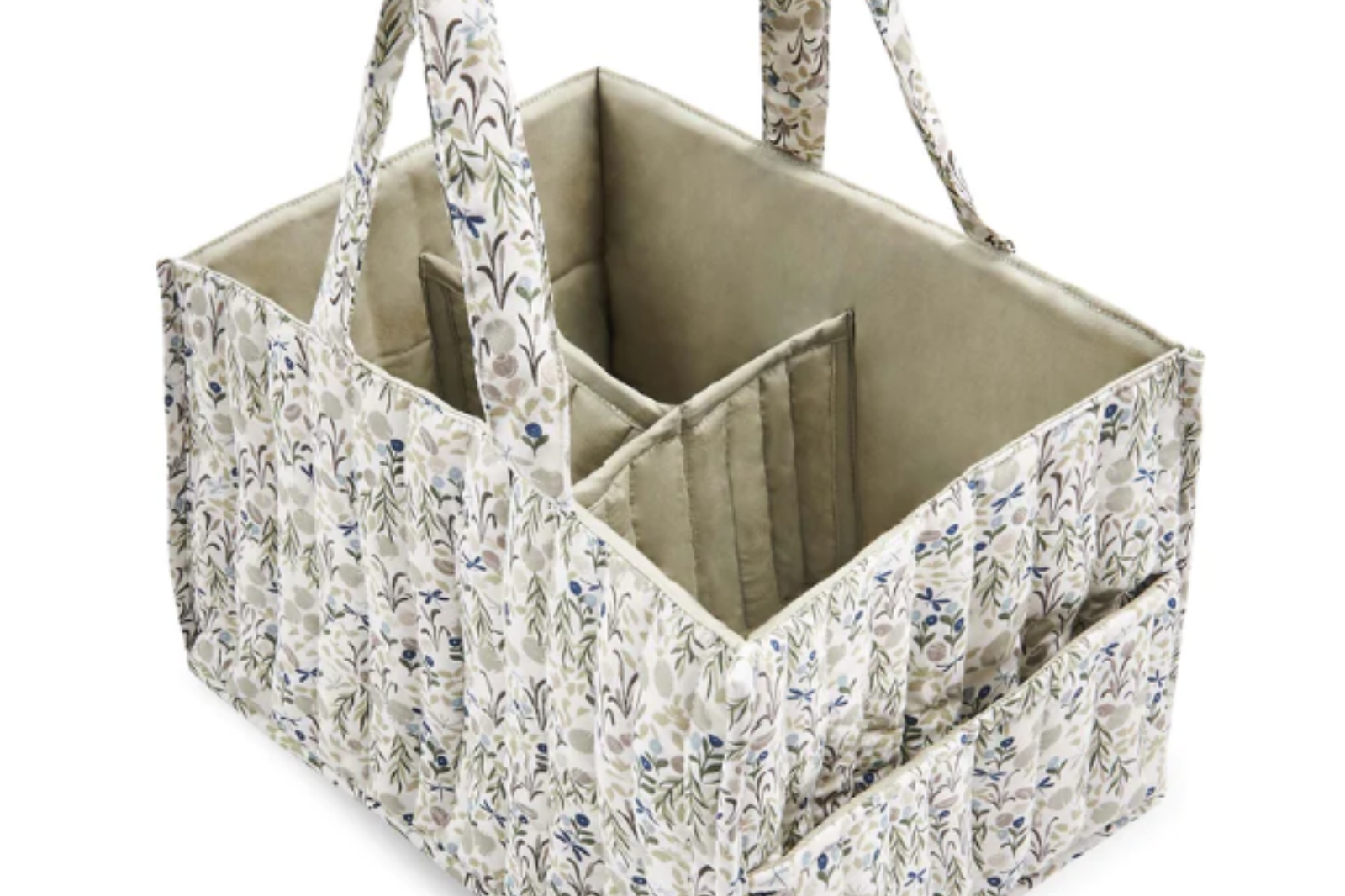 The perfect addition to your baby changing station. This quilted nappy caddy has 2 outer pockets and 3 inner compartments, perfectly sized for storing nappies, creams and wipes. Handles make the caddy portable so your baby changing essentials can always be close to hand.
Product Specification
- Size: 28cm L x 20cm W x 18cm H
- Outer: 100% GOTS organic cotton percale
- Filling: 100% GRS recycled polyester filling Care Instructions
- Machine washable up to 40C
---
30 day free returns on all retail purchases
Free shipping on orders over £75
5 Trees planted with every order
What if my item isn't right?
No worries! Simply contact us within 24 hours of receiving your order to let us know.
When will my order be delivered?
Your delivery will be sent Standard UK Delivery (2-4 Working Days) via Royal Mail.
Details
Delivery

Get your delivery in 1-2 working days. We currently ship UK-wide, including the Channel Islands and Northern Ireland. Check your order status for your Royal Mail tracking number.
Returns

We offer a 30 day returns policy on all items from our retail store with the exception of beauty products, knickers and briefs. To process your refund please complete this short form and send back your item(s) using the free post label enclosed.