FIND YOUR FIT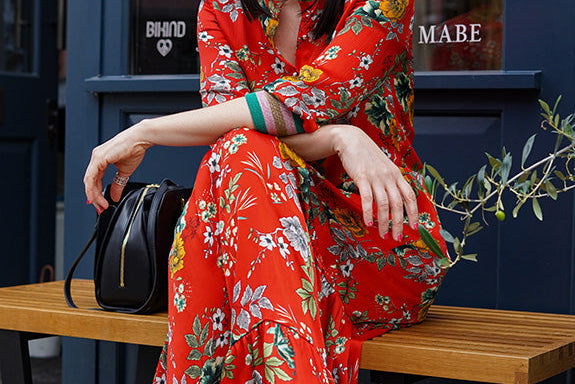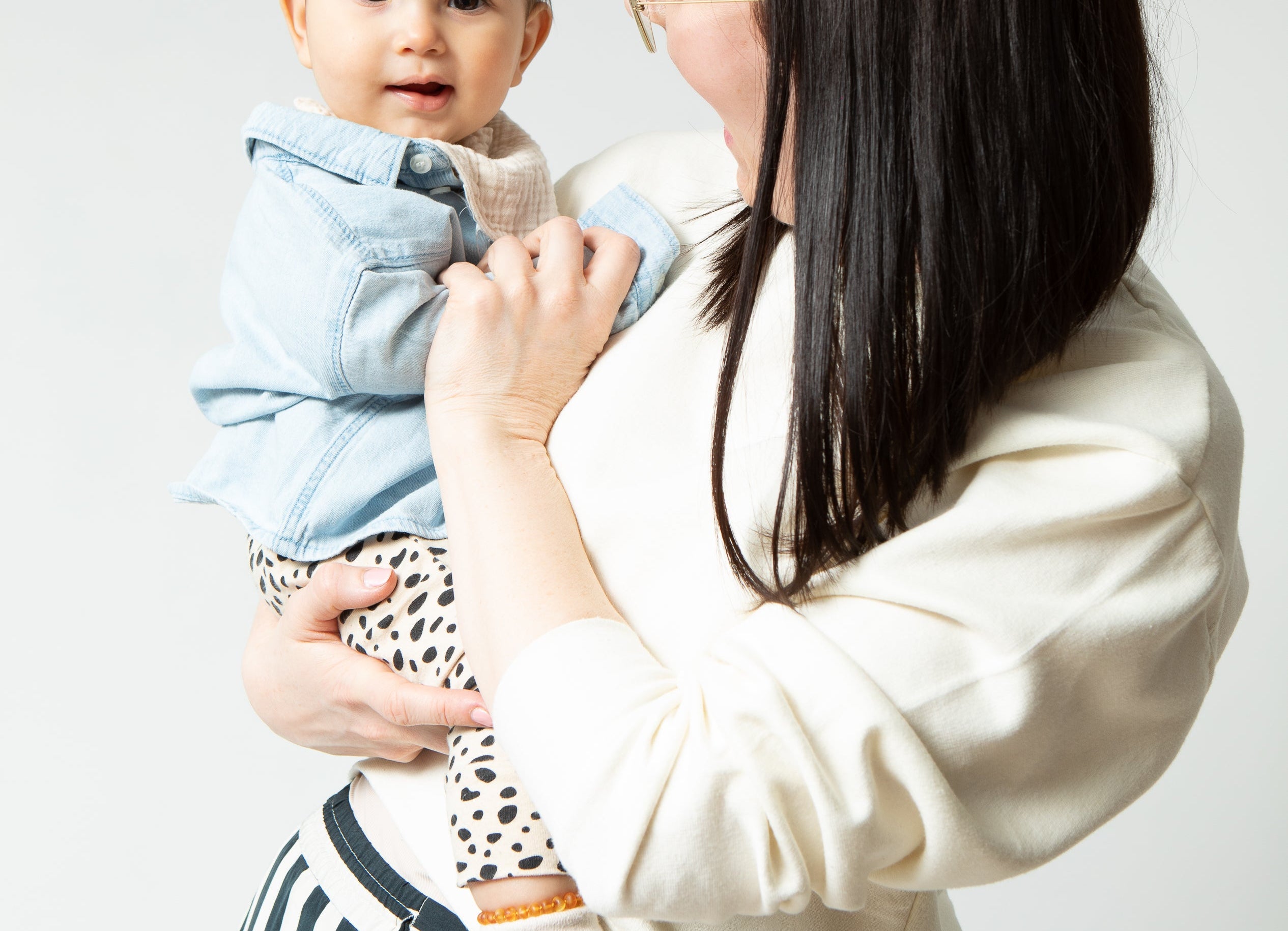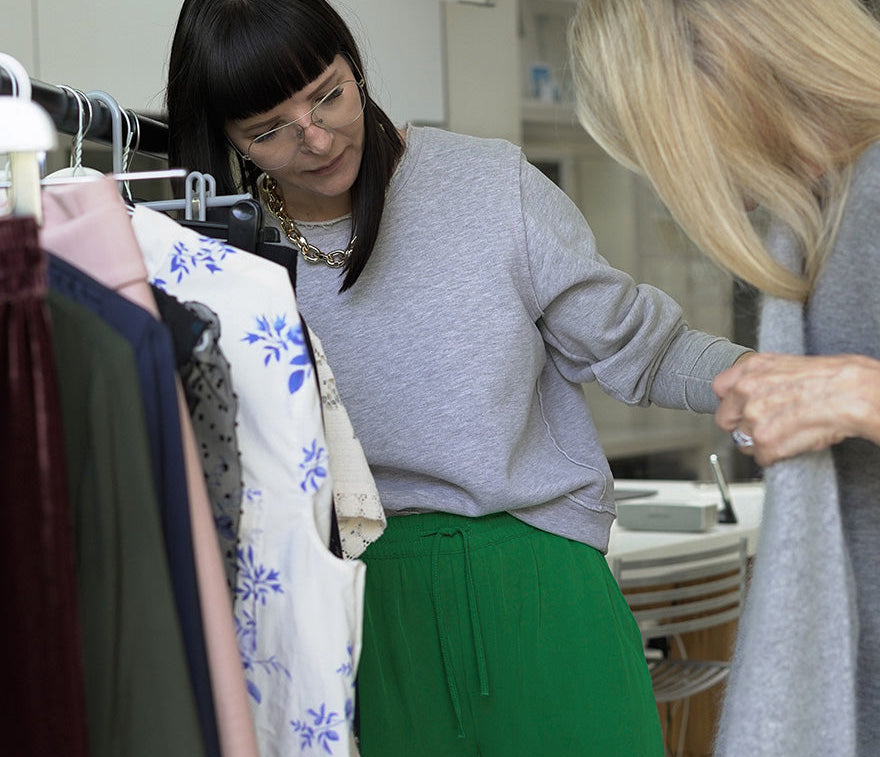 Virtual Style Consultation Experience
Buy now
Yours to keep. Save on gently rented styles.
£220.00
A popular first style experience, in this Virtual Styling Consultation Experience, you will work together with our Resident Style Consultant, Beth Huett, to discover your style and get you feeling great in your clothes.
Often we lose sight of who we are and how we want to present ourselves, especially during pregnancy, or just after having a baby. We fall into habits of buying clothes for convenience, or purely comfort. Uninspired and stuck in a style-rut, we routinely get dressed each day forgetting what a powerful tool clothes can be, changing how we feel in ourselves and how others see, and feel about us.
It is Beth's mission to help you achieve a new, or renewed, sense of self and self-confidence.
By understanding your stage, body shape and personality, Beth can teach you how to dress for your changing body shape, while keeping sight of who you are, taking in to account your lifestyle and transforming how you feel inside and out.

What's Included in the Virtual Styling Consultation?
An initial 30 minute Zoom/chat where Beth will cover your goals for the experience

2.5hrs virtual styling consultation appointment

Completing questionnaires so that Beth can learn all about you, your likes, dislikes and lifestyle.
Analysing your body shape
Assessing your style personality
Analysing your colours, after which Beth will be able to inform you which colour season you are and advise you of the colours that will be most flattering to your complexion.
Presenting you with an inspiration style board full of images, ideas and styling tips
Creating a wish list of wardrobe heroes that could be purchased to elevate the current wardrobe and achieve the style goals.
How it works
All you have to do is pay for the experience and Beth will be in touch directly to arrange a suitable time and date for your introduction call and follow up Virtual Styling Consultation appointment.
Valid for 6 months from purchase.
Availability

Availability and date restrictions may apply when booking your consultation appointments directly with Beth.
---
Try our Sizing Tool here to find the perfect fit for your stage of pregnancy.
Free Returns & Collections
Free shipping on orders over £75
What if my item doesn't fit?
No worries! If you receive an item which doesn't fit, simply contact us within 24 hours to let us know.
When will my order be delivered?
Your outfit will arrive on or before your chosen delivery date, via Royal Mail. Look out for dispatch notifications containing tracking info.
What about cleaning and damages?
We've got you! All items are professionally cleaned by us and any damages are covered by our insurance option.
Details
Delivery

You can expect to receive your Membership rentals within 1-2 days. If you place your order by 11am, your delivery will be dispatched to receive the next day.

If renting a one-time rental piece, you can expect to receive your rental on or before your chosen delivery date.

Check your order status for your Royal Mail tracking number.
Returning Your Item

We have to options for you, to make returns as easy as possible! Please pack up your rentals and pop them back in the reusable bag and attach the prepaid returns label, then choose how you would like to return your items. You can either drop off at royal mail, or arrange a free home collection. Just add your tracking number, found on your returns label to the system to book.

If your return date falls on a Sunday, or Bank Holiday, please ensure they're with Royal Mail by midday the next working day.
Cleaning

There is no need to clean your garment before you return it. We will handle that for you! All of our clothes are professionally cleaned in our warehouse, including ozone washing and ozone chambers so you do not need to clean your rental before returning it to us.  Our cleaning process removes odours, germs, buys and 99.8% of viruses.
Environmental Savings

By renting instead of buying 1 new £100 dress and wearing once, you could save the equivalent CO2e of:

2 Trees being cut down

245 miles in a car
COMMON QUESTIONS
What if my item doesn't fit?
Return this item within 24 hours and you'll receive a part-money, part-credit refund. Learn more.